Te Aho Arataki Marau mō te
Ako

i Te Reo Māori - Kura Auraki

Curriculum Guidelines for Teaching and Learning Te Reo Māori in English-medium Schools: Years 1-13
Page navigation:
Ngā akoranga me ōna ngohe aromatawai


Possible learning and assessment activities
Possible learning and assessment activities, and ways that teachers and students can monitor progress, are listed here. Teachers can select learning and assessment activities that relate to the achievement objectives and to the skills described for each of the ara reo (listening, speaking, viewing, reading, writing and presenting) at each level. The suggested activities also relate to the possible language learning contexts for introducing and revising new language at each curriculum level.
Primary school teachers may decide to include learning of te reo with other learning areas in a topic study. Secondary school teachers of te reo could talk to their colleagues about how they might be able to contribute to one another's programmes.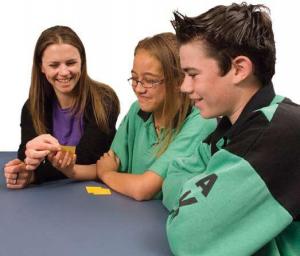 Page navigation: